As members of Jersey Nerds Media, our goal was to build off of the previous HJC Jersey Casual concept, created by Steve M. some years prior, and to revamp it completely with a new mannequin template, infused with the Jersey Nerds branding, and finally, showing off as many of the incredible jersey designs in the sporting world today as we wanted. 
So far, this includes designs based off of numerous pro hockey and football jerseys, with a chance of more on the way.
We're proud of the effort and attention to detail that we put into this project, and we're excited to share our work with you. 
All of these are available as stickers and more at 
jerseynerds.redbubble.com. 
Reverse Retro Hockey (2020)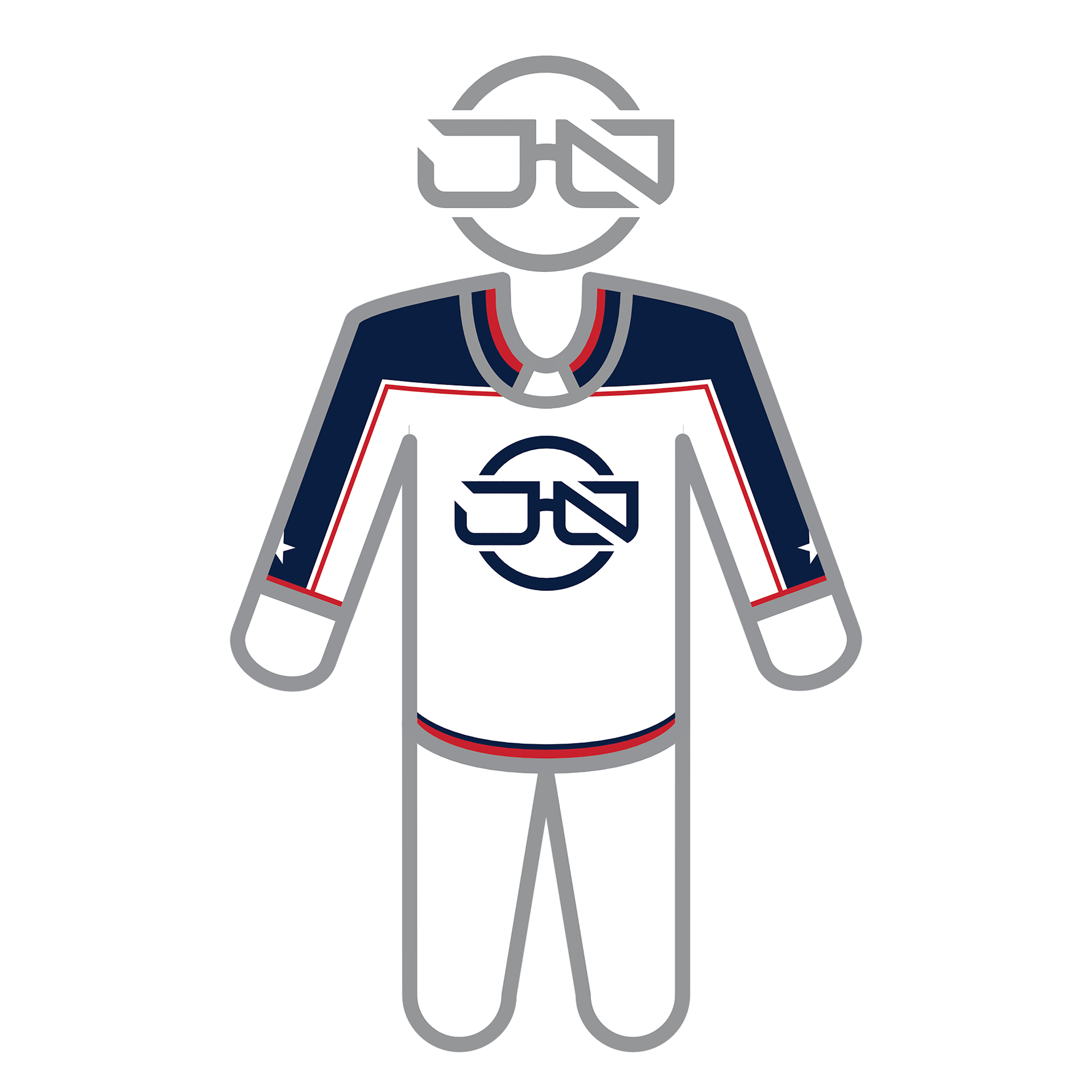 Be sure to head on over to
jerseynerds.wordpress.com
to check out all that Jersey Nerds Media is up to.